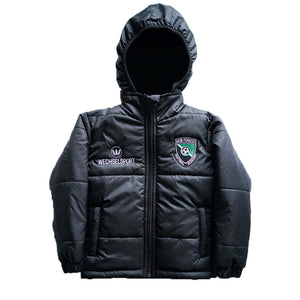 NFFA Winter Jacket features a full zip fastening front with a lined hood and lightweight fill that helps to protects from the elements during the Autumn and Winter months.
·         Black padded Jacket keeping players warm and comfortable.
·         Embroided NFFA & Wechselsport logo.
·         Lined hood to keep players head warm.
Delivery Information
All NFFA Kit items ordered directly from New Forest Football Academy will be delivered to the session that your child attends within two weeks.