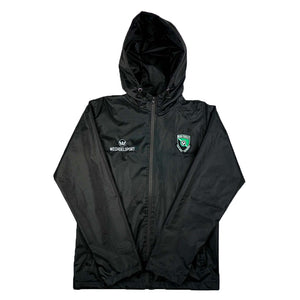 NFFA Rain Jacket uses water resistant technology to help keep you dry during inclement weather. Reinforced waterproof zips and elasticated cuffs keep the water at bay.
·        Water resistant fabric to keep players head dry.
·         Embroided NFFA & Wechselsport logo.
·         Water Resistant hood to keep players head dry.
Delivery Information
All NFFA Kit items ordered directly from New Forest Football Academy will be delivered to the session that your child attends within two weeks.